About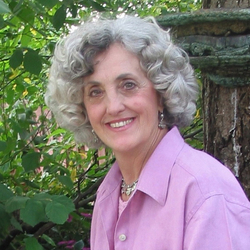 Our Vision

Interfaith Marketplace holds an intention to provide tools that will guide you in experiencing the beauty in all the world's religions – both with your head and your heart! Imagine an old wagon wheel with a spoke for each faith. Each spoke is needed to hold the wheel as we turn on this interconnected journey.

If you want to grow your understanding of history and dogma for each religion, you would study around the outside of the wheel where the differences are greater. If you want to experience that place of connecting in the center of the wheel, you will find the essence that is holy in each faith, meeting at the sacred "Garden of the Heart". How blessed we are to serve as teachers for one another as we deepen our human capacities for life!

During the coming year it is our goal to add beautiful new items both for your home and workplace. We are here serving as a hollow reed listening for what wants to come next – both from spirit and you!

Our History

Interfaith Marketplace was officially birthed in 2003 when we were asked to be a USA distributor for the Canadian published Multifaith Calendar. As sales of this calendar grew, it was obvious that more interfaith products were needed to support the efforts in local communities!

We do not produce a paper catalogue of products in an effort to save our trees. New items will be tagged as such on the website for your shopping convenience. And of course, we welcome any suggestions you have for other beautiful and unique products!

Our Company

Barbara Trites, Owner
As a young child growing up in Nebraska, I fell in love with my UNICEF box and the children of the world dancing around the outside edge. Shortly after my great-auntie Myrtle came to visit. She had been a missionary in India her entire life and was making one last visit to relatives before returning abroad forever. I was so magnetized to her that I packed my dad's biggest suitcase with my belongings begging to be with the children living on the other side of our family globe.

Not getting to go left me singing "It's a small world after all" and imprinted my heart with a dream to explore the world's cultures. I am always ready to travel and experience different lifestyles and how their spirits hold the sacred! It is this exposure that continues to expand my heart for our work together.

A diverse business background has lead me to start my own small business:
Non-profit Organizational Management and Community Relations
Event Planning, Fundraising, and Volunteer Coordination
Economic Development – commercial real estate sales & leasing, investment analysis, downtown revitalization projects, urban conservation (historic preservation), manager and marketing for a retreat & conference center
Humanitarian projects in Guatemala, Ecuador, and Peru after my grown son named me the "designated teenager" of our family!
Most of all, I am deeply grateful for the broad range of spiritual teachers and experiences I have collected through the years! They have shaken me awake, disciplined me and filled me with an appreciation for the mystical divine. This process started as a child in our little gothic Episcopal church where I fell in love with stained glass windows, wood carvings and Gregorian chants. Later I was drawn to the lessons of many indigenous teachers before diving deeply into the healing energy medicine of Inca shamanism.

The Hindu mandir offered daily early morning meditations and delicious kirtans. I tasted Taoism and Confucism through Qigong, Judaism through the teachings of the Kabbalah, Goddess weekends, and the amazing gracious hospitality of the Sikh lungars. My global interfaith travels allowed me to know the devotion of Jains and experience the beautiful Zoroastrian fire ceremony. Sitting in the energy of Japanese Buddhist temples and Shinto shrines will never be forgotten.

It has been the Sufis that continue to open my heart to the deep yearning for the Beloved of the soul. These teachings have shown me the passion for the marvelous varieties of human loving calling to the Source. Serving as a dance leader for Dances of Universal Peace, I have been infused with respect for the sacred in all religions through movement and chant. All these join together to weave my exquisite tapestry of memories!

Many volunteer joys have come from a lifetime of service on numerous community boards including chairperson of International Sister Cities in Salt Lake City to coordinating 1200 Russian business guests at the 1990 Goodwill Games in Seattle.

Interfaith blessings include:
Interfaith Council of WA in Seattle, President (2001 - 2004)
United Religions Initiative, North American Coordination Team (2001 - present); URI-NA Summit I in Salt Lake City, UT (2001); URI Global Assembly in Rio de Janero, Brazil (2002)
Council for the Parliament of World's Religions - 1st Partner Cities program in Chicago, IL (2002); Parliament Forum in Barcelona, Spain (2004)
North American Interfaith Network – Board/Past Membership Chair (2004 – 2010); NAINConnects in New York, NY;  Vancouver, BC; San Francisco, CA; Kansas City, MO; Salt Lake City, UT
Other current passions involve: Ashland Hospice Lay Chaplaincy – spiritual caregiver and guide for home funerals, Rogue Valley Community Peace Choir, being in nature near crystal clear waters, and visiting my two married sons with four special grandchildren.

It is an honor to serve the growing interfaith movement and hear the remarkable stories of each community. We appreciate your business and look forward to nurturing a long relationship with you!
Warmest Regards,


Interfaith Marketplace