Share the Interfaith Spirit here!

Interfaith Marketplace Update: Our prayers and thoughts continue to go out to everyone as we open our hearts and look to build our future together. Please stay safe and stay healthy. We must all look after each other and, as we should at all times, treat everyone with compassion, love, and understanding.
Music
This section of interfaith music is a collection of products that speak to a variety of faiths. Many of these multifaith products are not readily available in your local stores! Each has been carefully chosen for its rich qualities to support your work across all faiths.

Some of these interfaith CD's provide personal healing inspiration while others offer ways to use music within your community gatherings. Each speaks directly to the heart of holding all traditions as unique and special! It is through respect that a deeper understanding will arise as we explore interfaith music!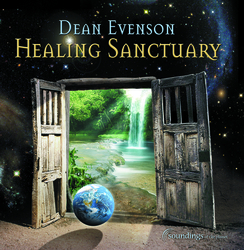 NEW!

View details