Share the Interfaith Spirit here!

Interfaith Marketplace Update: Our prayers and thoughts continue to go out to everyone as we open our hearts and look to build our future together. Please stay safe and stay healthy. We must all look after each other and, as we should at all times, treat everyone with compassion, love, and understanding.
Calendars
Create an atmosphere of love, respect, and unity with these beautifully artistic Interfaith / Multifaith wall calendars. Each of these truly unique calendars celebrates the world's major religions and honors their festivals / holy day observances.

Enjoy the sacred throughout the day with one of these Interfaith / Multifaith calendars at work and at home. They help to broaden understanding, acceptance and connection to people of all faiths.
If you are interested in 10 or more Calendars, please visit our Wholesale info page for pricing and details on how to order.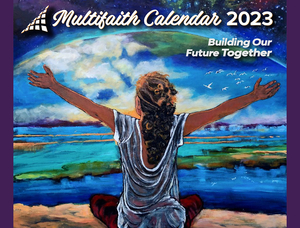 NEW!

View details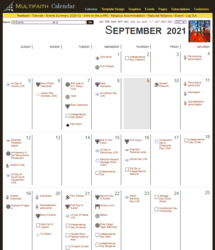 NEW!

View details